We build our coffee brewers to last. You can be confident that your Moccamaster will hold up to daily use for years to come.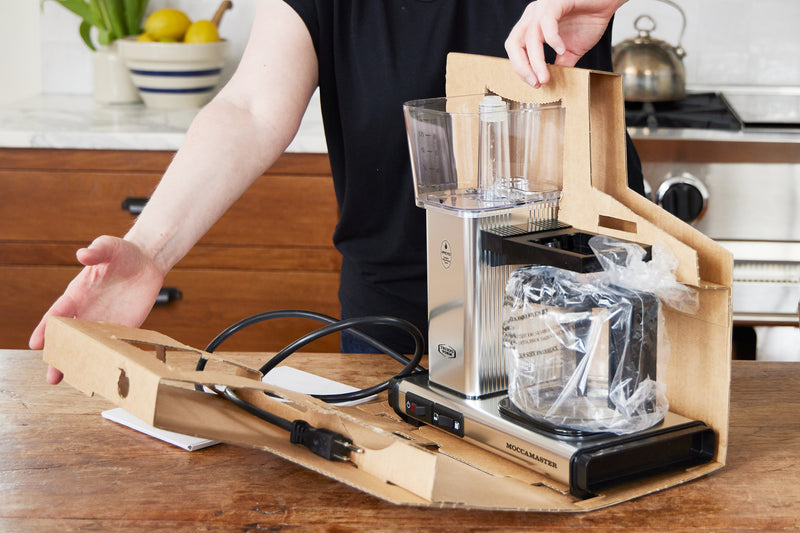 Recyclable from Parts to Packaging
We package our Moccamaster brewers in simple, sturdy cardboard that can go straight into your recycling bin. Most components of our brewers are recyclable as well.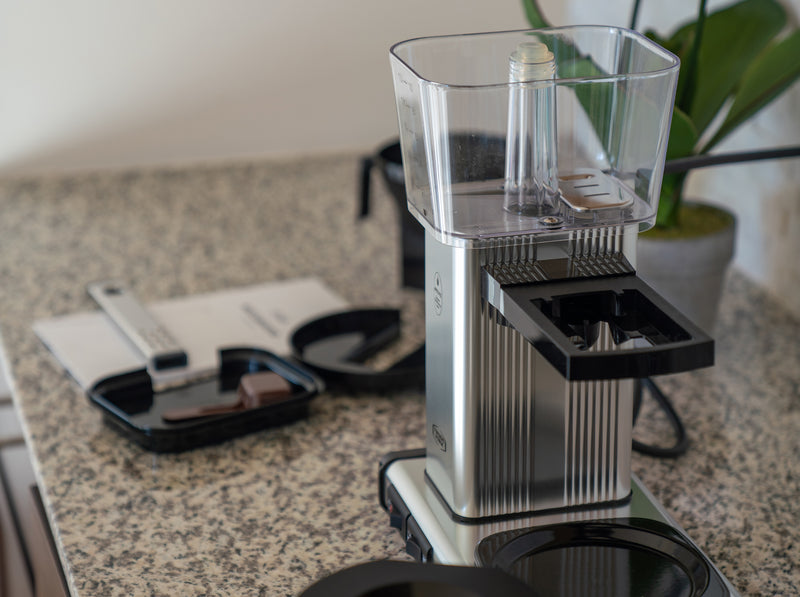 Replaceable Parts for Longevity
Replacement parts are available for all current models. Even when we stop producing specific models of Moccamaster brewers, we continue to manufacture spare parts for many years, aiming to reduce waste while extending the life of your coffee brewer.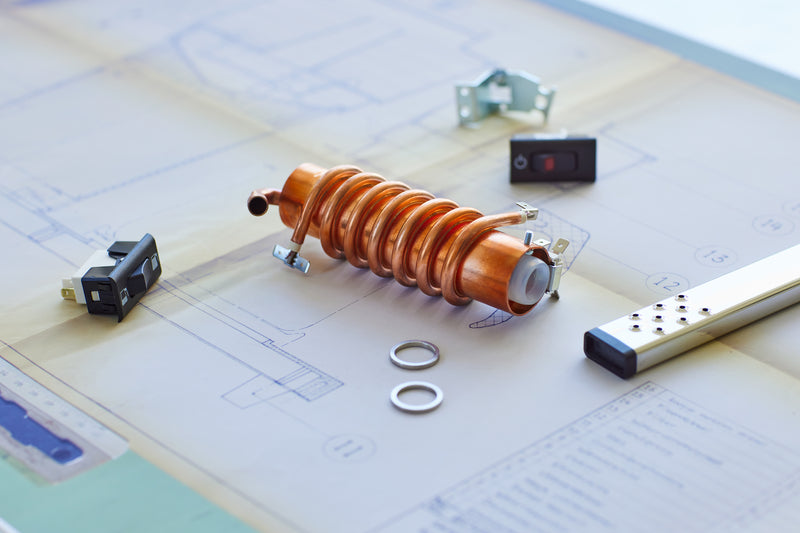 Durable Materials
We consistently evaluate the materials we use in our coffee brewers and source most raw materials within the Netherlands and Europe, reducing our environmental footprint. We use only the highest quality parts, from our durable metal housings to the copper boiling element inside.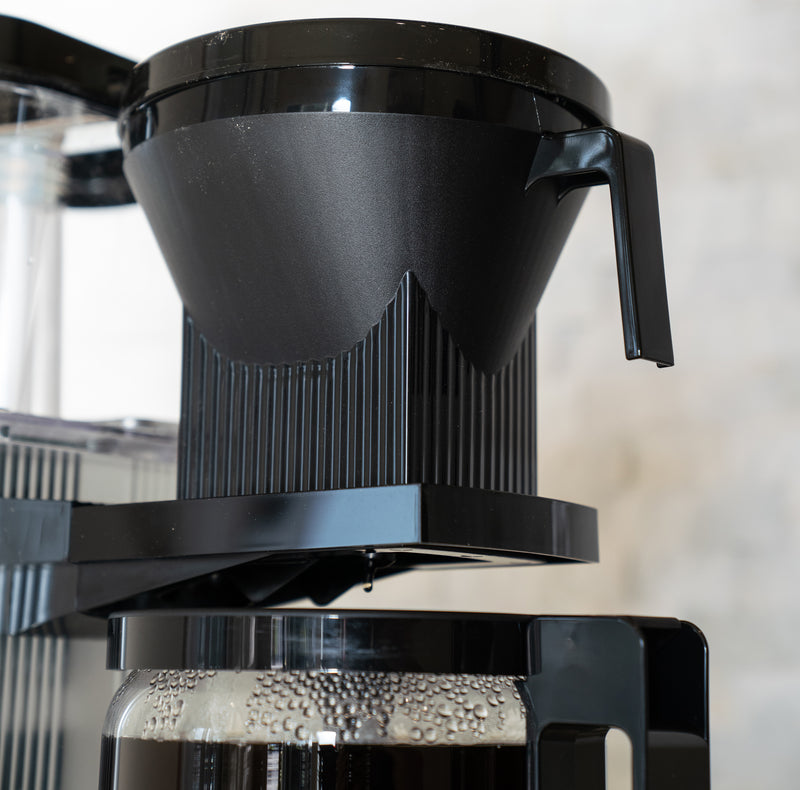 Plastics for Performance
All plastics we use are food-safe and BPA, BPS, BPF, and phthalate-free. We believe that where we use plastics, they are the best option for optimal performance as they do not retain heat, allowing you to maintain consistent coffee quality when brewing back-to-back. Lightweight and resistant to damage, plastics also offer more functionality than other materials and are inexpensive to replace if accidentally lost or broken.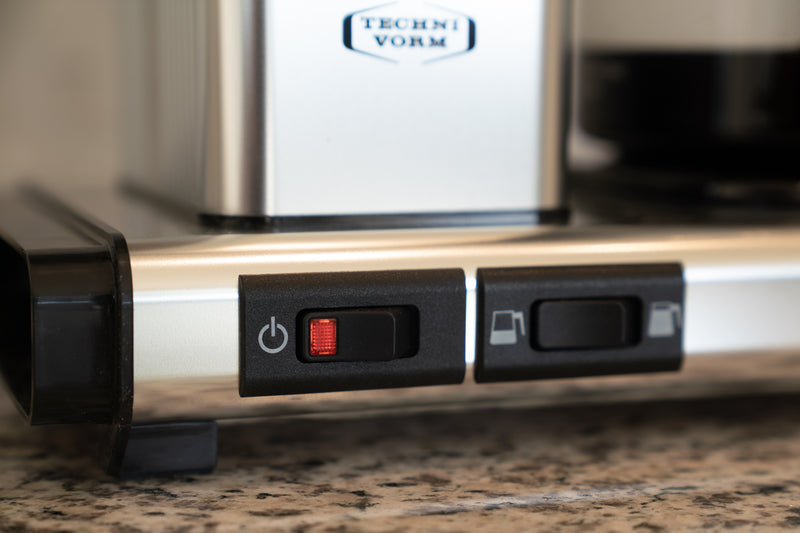 Energy Efficiency
With features such as auto-off power switches and power-efficient hotplate elements, Moccamaster is dedicated to producing energy-efficient products. The copper boiling element in all of our brewers turns off the moment the water leaves the reservoir, and the independent hotplate on our glass carafe brewers automatically turns off after 100 minutes.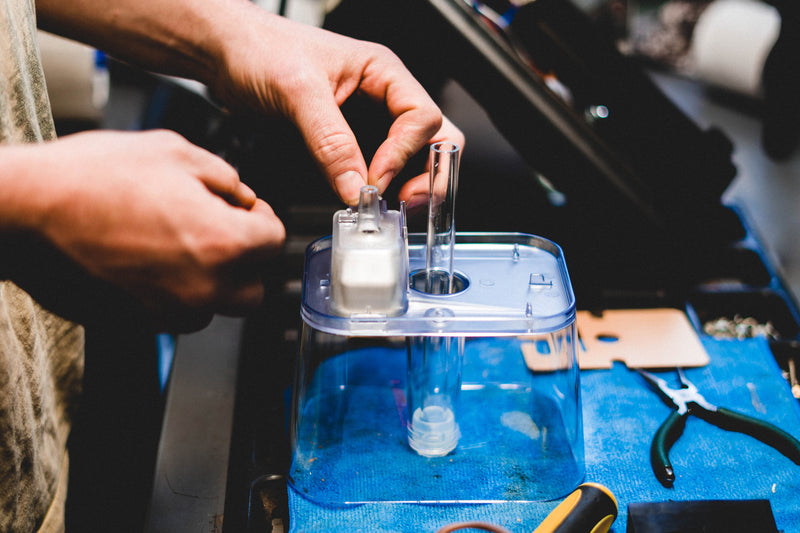 We're in it For Life
Moccamaster coffee brewers come with a 5-year warranty, and our on-site Service Technicians will repair any Moccamaster for the life of the brewer. With proper care and maintenance, this should be the last coffee brewer you ever need to buy.