Gerard Clement Smit's legacy of passion, ingenuity, and quality continues to shape who we are today.
1964: The Beginning
Industrial engineer Gerard Clement Smit founded the Technivorm factory in the Netherlands in 1964. He created the company's name from the Dutch words Techniek and Vormgeving, or "form and function," hearkening to his work across design and manufacturing.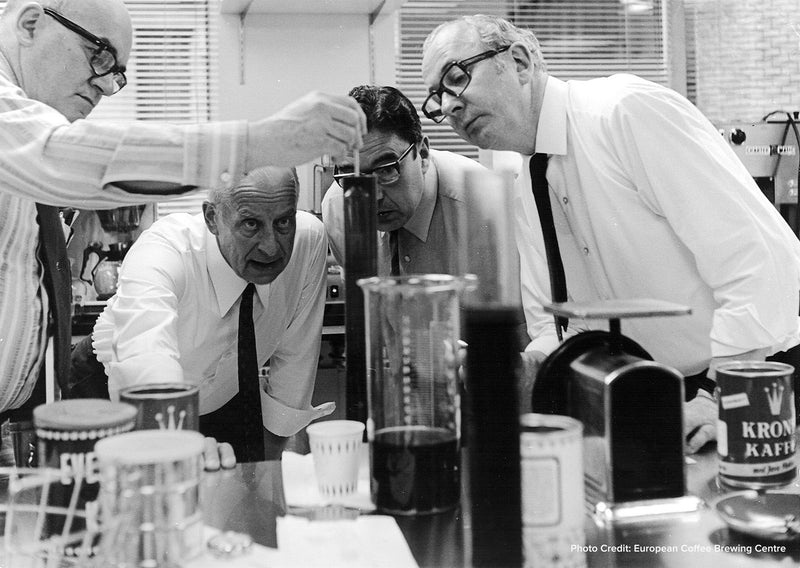 A Quest for the Perfect Cup
Technivorm produced an extremely successful home coffee grinder in 1965, paving the way for the development of a home coffee brewer. When designing his brewer, Gerard Clement Smit's guiding principle was to engineer a machine that would produce the best tasting cup of coffee possible. His research led him to collaborate with scientists at Douwe Egberts and the Norwegian Coffee Association (NCA), an organization dedicated to the correct way to make and brew coffee. The learnings from this partnership heavily influenced the design of the first Moccamaster and all those to come.
The Debut of the Moccamaster
After years of Clement Smit's detailed research and development, Technivorm debuted its first filter coffee brewer in the Netherlands in 1969. In 1971 they introduced this coffee brewer to the Scandinavian market and gave it the name we know today: the Moccamaster.
The Best Moccamaster for You
The technical capability, durability, and general ease-of-use of Moccamaster coffee brewers continue to reflect Gerard Clement Smit's thoughtful, extensive research and engineering. There is no "best" Moccamaster- every model features identical industry-certified brewing technology. Instead, we design each Moccamaster model for the end user's specific needs, offering options such as glass or thermal carafes, brewing capacity, and different brew basket functions. The best Moccamaster coffee brewer is the one whose features work best for you.