Stainless Steel Water Jug
$55.00
Stainless Steel Water Jug
$55.00
Our Stainless Steel Water Jug is a perfect companion to your 8- or 10-cup brewer. With a maximum measured capacity of 1.25 liters and graduated measurements marked inside, this jug makes it easy to fill your water reservoir to the correct level each time. The handle has a black silicone grip for easy handling.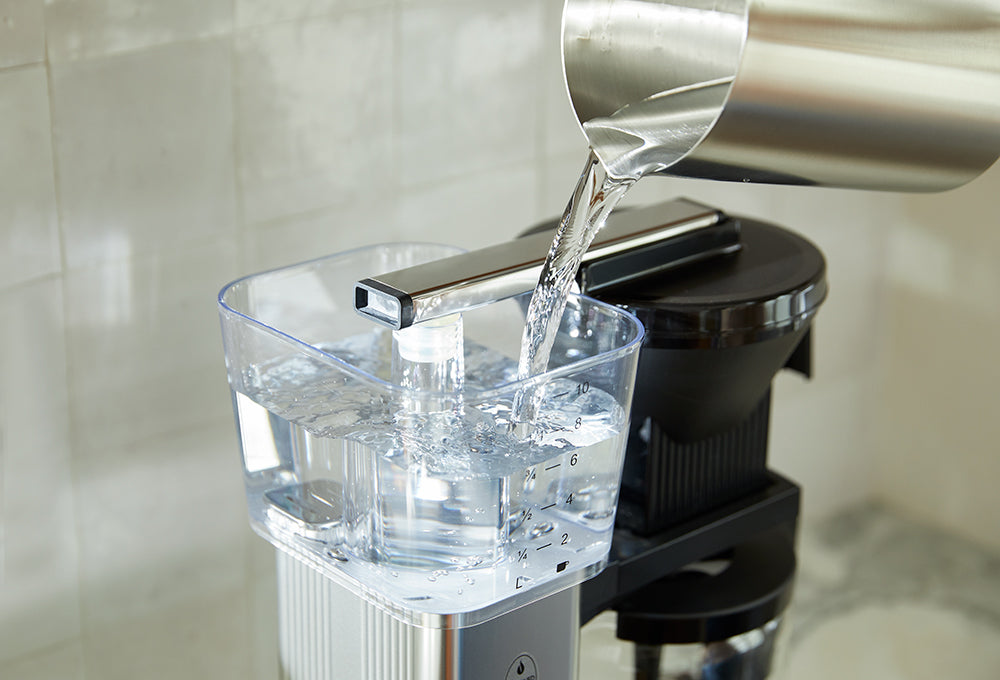 Fresh Water for the Perfect Cup
If you use your coffee carafe to fill your water reservoir, oils and residue can transfer back into your brewer and leave a cloudy build-up. For the freshest coffee, we recommend using a dedicated water container for this task.